Fleet Assist USA Inc.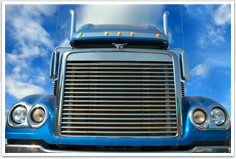 Changing the way Fleets and Owner Operators address handling their emergency roadside assistance needs.
Fleet Assist USA Inc provides Price Clarity for all your Emergency Roadside Assistance needs nationwide. We are the trusted source the trucking industry relies on for prompt and reliable roadside assistance allowing drivers to be up and running with little downtime and by providing price clarity for service call, labour and mileage across USA and Canada.
We provide Emergency Roadside Assistance for:
Semi-Trucks Straight Trucks,
Trailers, Flatbed Trailers, Gooseneck Trailers, Low boys Trailers
Intermodal Chassis
Coaches / Buses
Recreational Vehicles
How to Start Using Fleet Assist USA
You can begin using our service by calling our 24/7 dispatch center at 1-800-952-4490 and we will assist you immediately with your roadside assistance needs and start receiving a fixed price nationwide. Fleet Assist USA always recommends you pre-register your fleet in advance so that when you experience a breakdown, we can address your needs faster.